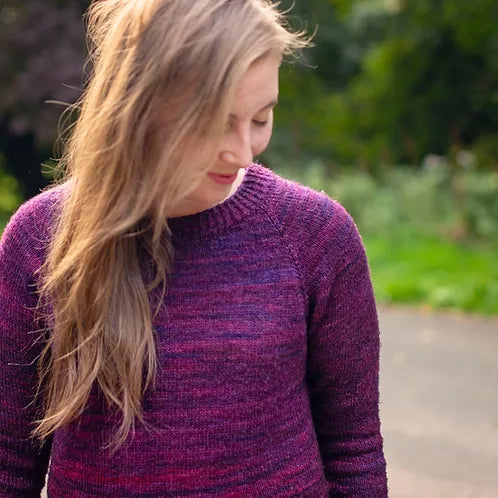 About Hanks
Hanks was launched by Casey Rubenok in Belfast in 2021. Taught by her mother, Casey has been knitting since she was two hands higher than a duck. What started as a quiet personal activity (good trick mum), has grown into a full-blown extroverted obsession with making things and encouraging others to create.
"I'm extremely enthusiastic about knitting. I never tire of exploring the infinite possibilities of patterns, colours and fibres (after all, who doesn't love a good yarn squish, right? Definitely a huge perk of this job!). My knitting comes everywhere with me. I've been known to knit in parks, on public transit and in pubs. I'm constantly talking about what I'm making and excited to see what other people are making too. I wanted to make a space where I could share this passion with fellow crafters that love it as much as I do and also to encourage beginners to pick up needles or a hook." 
All the yarn stocked at Hanks is from companies that share our attitude for sustainable and ethically sourced products. As such, we promise that all wool is from non-mulesing sources and that we'll strive to avoid as much plastic as possible in our materials and packaging. 
​
Feel free to pop into the shop or CONTACT US and we'll gladly help with any of your yarn or knitty questions!